The rules of rugby are arguably more complicated than those of football, hockey or netball, despite having a similar aim (two teams trying to get a ball to the opposition's goal). This guide to the main rules of rugby will give you all the information you need to have a go at either playing or watching.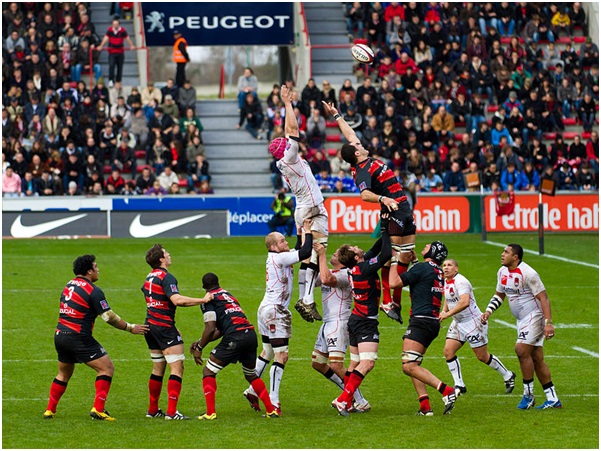 The basics
In a standard rugby game, 2 teams of 15 players have 80 minutes to score more points than their opponents. Five points are awarded for a try, where the ball is placed on the ground behind the opponent's goal. Two points are awarded for a successful conversion, which is a free kick where the ball must pass between the upper half of the goal posts. Three points are awarded for a successful penalty kick (awarded after an infringement) and three points are awarded for a drop goal, which again needs to pass between the upper goal posts and will only count if the ball drops on the floor before it is kicked.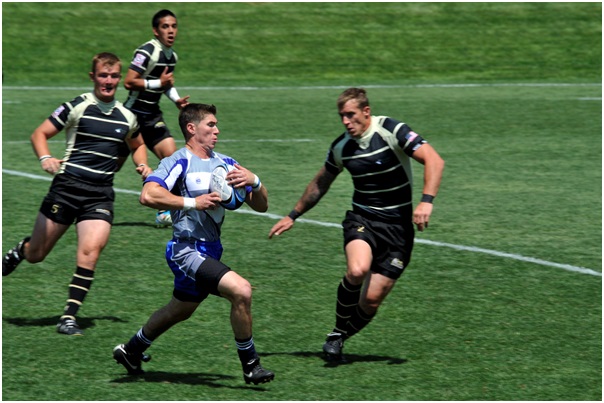 Moving the ball and tackling
The ball can be held, thrown or kicked. It can be moved forwards by running or kicking, but it cannot be passed forwards. If players want to pass the ball to another player (e.g before they are tackled for it), then they can only throw it backwards. The defending team will try to stop an attack by tackling players for the ball. If they successfully tackle a player to the ground, the player must drop the ball and the tackler/s must roll away, allowing other players to gain the ball.
The positions are explained at http://news.bbc.co.uk/sport1/hi/rugby_union/rules_and_equipment/6332057.stm.
Players on each team are either in forward attacking positions (hooker, second row, props, number eight and flankers) or back defending positions (scrum half, inside centre, wingers, fly half, outside centre and full back).
Once you've got to grips with the basics, find a local rugby team where you may be able to join in with the training sessions. Rugby training sessions will include fitness, matches and rugby drills. Rugby drills are training activities that focus on building key skills such as tackling, passing or kicking.
Rugby is one of the world's most popular sports, with an estimated 475 million fans worldwide. Whether you fancy playing or watching, these basics will help you get started on your rugby journey